Somatic Integration + Womb Healing Massage
with Ernesto Cortés and Ceyda Kurhan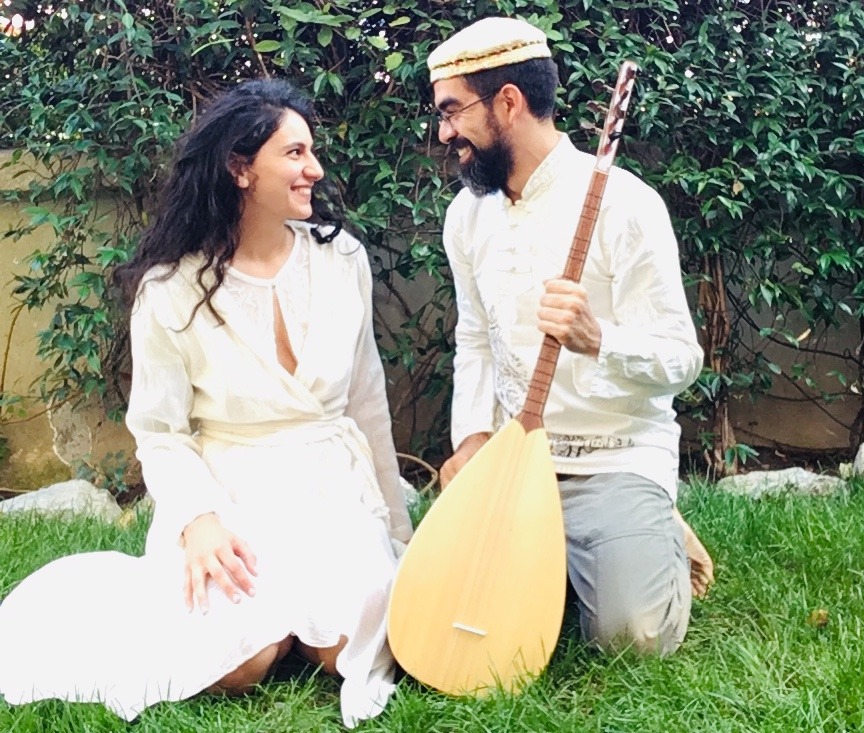 This is a service for women offered by Ernesto Cortés and Ceyda Kurhan. Ernesto is a musician and a certified practitioner of the body awareness method Intelligent Movement, and Ceyda is a painter, dancer and massage therapist who has been trained in different bodywork methods, including Reflexology, Thai massage and Tantric massage. Throughout the recent years, Ernesto and Ceyda have studied and practiced the relationship between sexuality, spirituality, the body and the emotions, and they have crystalized their explorations and knowledge in this service. Ernesto and Ceyda have offered this service in Turkey and in Mexico.
Ceyda and Ernesto offer you a safe and joyful space to experience a deep connection with your inner self using pleasure, trust and surrendering as tools for healing.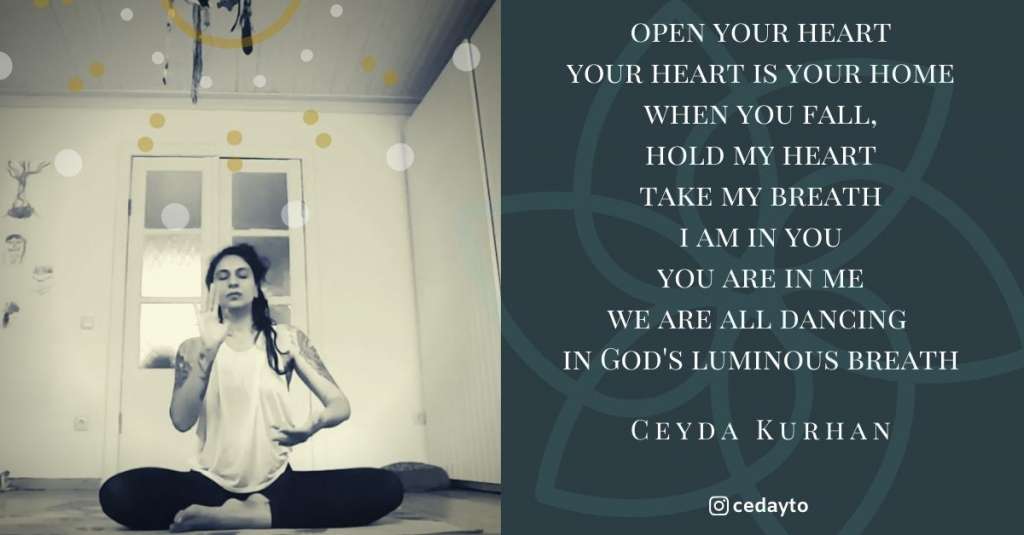 This is a 2.5-hr session divided in four parts:
We will begin with a brief conversation to learn about your needs and the intention you would like to work with in this session. Then, we will do a short meditation together to establish an common attuning that will prepare us for the work that we will do.
In the second part, Ernesto will offer you a 50-minute session of somatic integration, which consists of a gentle manipulation of the skeleton to release tensions and to integrate different parts of your body helping them to move and act more efficiently, leading you to a state of relaxation, distension and pleasant connection with yourself. This session is especially focused in articulating the pelvis with the legs and the torso, as well as releasing the tension of the muscles of the pelvic area, so that you have more freedom to move and to enjoy.  This practice is not invasive, you will be fully clothed, and it consists of a soft and respectful manual contact, without pain, without stretching, and staying within the limits of your comfort.
Next, Ceyda will give you the Womb healing massage, which consists of a full body massage given with a soft touch that a healing intention, emphasizing the energetic connections that the compassionate touch can awaken. For this massage, you can wear light clothes that allow you to feel comfortable and free. It is a on-hour journey where you are guided through the compassionate touch of Ceyda to an intimate process of self-discovery that helps you to strengthen your self-esteem, to recover from traumas stored in your pelvic region and to unleash your vital energy, discovering the wisdom of your body, trusting it, and learning from it.
Finally, we will close the session all together with a short conversation including personal recommendations and observations about wellbeing and vital energy with the male and female perspectives of Ernesto and Ceyda. We will suggest practices and exercises that you can do to continue your personal process at home.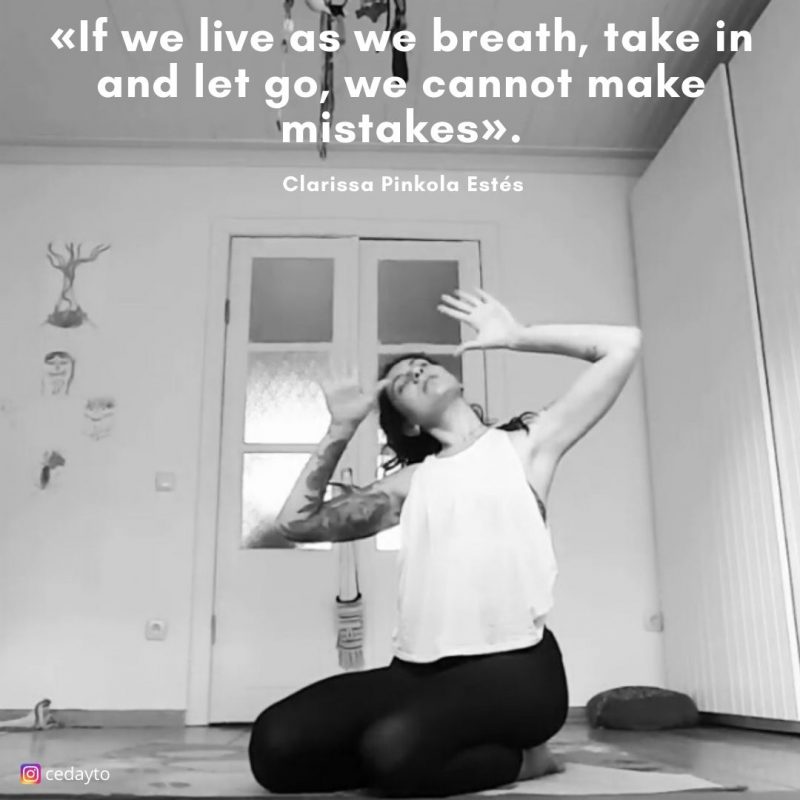 Some benefits of the Womb Healing Massage:
Heal wounds and past traumas

Unleash your vital energy

Develop awareness and sensitivity

Practice setting your boundaries
The sessions can be conducted in English, Turkish, or Spanish.
about the facilitators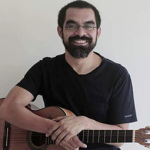 Ernesto Cortés is a musician and a certified practitioner of Intelligent Movement®. In his classes, he aims to bring together element of the arts, body awareness and spiritual integration. He is also a certified leader in the Dances of Universal Peace movement, and he has conducted dance circles and has offered workshops in the USA, Mexico, Colombia, Ecuador, France, England, Germany, Turkey and Iran. Ernesto has also worked as a translator of body-mind techniques and spiritual practices for more than 12 years in different countries. He currently lives in Istanbul, Turkey, where he offers private and group sessions of Intelligent Movement and leads a monthly circle of Dances of Universal Peace.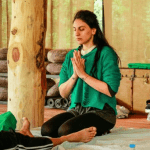 Ceyda Kurhan is a teacher of performance arts, as well as a visual artist and massage therapist. She has taken trainings in art therapy as well as different massage techniques, including Thai massage, Reflexology and Tantric massage.  The latter, in particular, led her to a journey through transformational processes around the possibilities of the sexual/vital energy and the understanding of how we can use this energy to empower ourselves. Through workshops of intuitive painting, wild woman dance and Tantra, Ceyda is dedicated to create safe spaces for women who want to heal traumas and explore their own powers. Ceyda has offered workshops, individual and couple sessions in Turkey and in Mexico. She currently lives in Istanbul.
Testimonials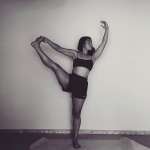 Lorena V.
Yoga instructor
Colima, Mexico
Ceyda and her sweet voice helped me get relaxed and feel trust, then I felt her hands subtly touching my body in a respectful and energizing way. During the massage many emotions came to me: happiness, shyness, pleasure,  also sadness and longing. It was a process of letting go things that I had been working in myself, of reconciliation with my feminine and letting go of self-judgement and torment. I recommend this experience to all the women who want to find themselves in a loving way, without prejudice or blame, because this is an opportunity to set your intentions towards beneficial changes in their lives.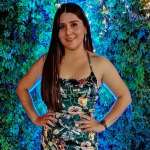 Paulina G.
Yoga instructor
Colima, Mexico
Ceyda has a motherly touch that embraces, gives support and offers you a warm, safe and comfortable space. During the massage I felt surrounded by unconditional love at all times. After this session, I'm taking with me the learnings from her patient touch, the importance of the slow and soft movements to recognize myself in my bodily experience and the re-discovery of the possibilities of my body and my vital energy. This is an opportunity for women to see themselves in their own primal space, their bodies, and makes us conscious of our femininity, our power and our capacity for pleasure and sensuality with a sacred perspective.